Shanesia Davis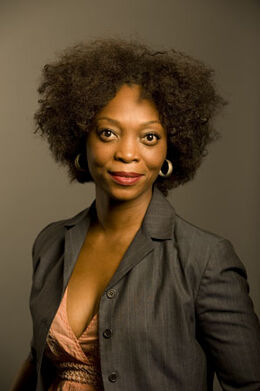 Biographical Information
Professional Information
Shanésia Davis-Williams, born September 30, 1966, is an American actress. She is best known for her role as Marissa Clark on Early Edition. She portrays Mrs. Calhoun, the mother of Anika Calhoun in the FOX television series, Empire.
Early Life and Career
Born in Detroit, Michigan, she was the youngest of seven children and moved to Chicago, Illinois, where she received a bachelor's degree in acting from The Goodman School of Drama of DePaul University, where she currently teaches a performance workshop course. She also currently teaches at the University of Illinois at Chicago.
She is well known for her role on the television series Early Edition, and her movie contributions include With Honors and The Weather Man. Williams-Davis worked with a seeing eye dog and did research with the Chicago Guild of the Blind to prepare herself for her role on Early Edition.
She is currently an Adjunct Lecturer in the Theater Department at the University of Illinois at Chicago.
External Links
Ad blocker interference detected!
Wikia is a free-to-use site that makes money from advertising. We have a modified experience for viewers using ad blockers

Wikia is not accessible if you've made further modifications. Remove the custom ad blocker rule(s) and the page will load as expected.