M. Emmet Walsh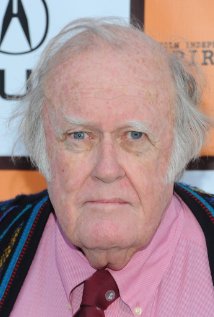 Biographical Information
Professional Information
Michael Emmet Walsh, born March 22, 1935, is an American actor who has appeared in over 200 film and television productions. He portrays Harold Blakeley in the FOX television series, Empire.
Acting Career
He came to prominence in the 1978 crime film, Straight Time, in which he played a parole officer. He also had a memorable role as a crazed sniper in the Steve Martin comedy The Jerk. One of his most well-known roles was Bryant in Ridley Scott's cult classic Blade Runner. His most acclaimed performance, arguably, was the double-crossing private detective in Blood Simple, for which he won the 1986 Independent Spirit Award for Best Male Lead. Walsh made occasional guest appearances on Home Improvement as Tim Allen's father-in-law. In 1992 he appeared as a powerful U.S. Senator in David Winning's Killer Image, playing Michael Ironside's brother. In Christmas with the Kranks, he played one of Allen's neighbors. He also appeared as Alex Lembeck, a motorcycle cop who appointed himself as Sandy Stockton's chaperone/protector on The Sandy Duncan Show in 1972, and he appeared in an episode of the NBC dramatic series Gibbsville in 1976. In comedy Walsh played the cynical small town sportswriter Dickie Dunn in Paul Newman's iconic 1976 hockey comedy/drama Slap Shot.
External Links
Ad blocker interference detected!
Wikia is a free-to-use site that makes money from advertising. We have a modified experience for viewers using ad blockers

Wikia is not accessible if you've made further modifications. Remove the custom ad blocker rule(s) and the page will load as expected.