Jim Beanz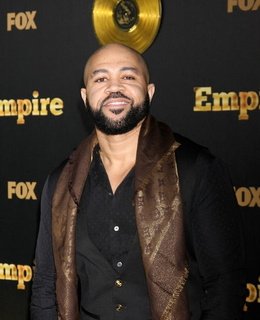 Biographical Information
Professional Information
James David Washington, born August 26, also known as Jim Beanz, is an American actor, vocal producer, songwriter, musician, singer, and record producer from Harrisburg, Pennsylvania. He takes part in producing songs occasionally for Empire, as well as portray Titan, a rapper, on the FOX television series.
Career
Jim Beanz is signed to Timbaland Productions and Sunset Entertainment Group. He currently works with Timbaland as a vocal producer and song producer. He has produced songs for many artists albums, such as Jamie Foxx, Nelly Furtado, M.I.A, Britney Spears, Jennifer Hudson, Keri Hilson, Rihanna, and more. 
External Links
Ad blocker interference detected!
Wikia is a free-to-use site that makes money from advertising. We have a modified experience for viewers using ad blockers

Wikia is not accessible if you've made further modifications. Remove the custom ad blocker rule(s) and the page will load as expected.