Gutter Life Records was a defunct record label that was revived by Lucious Lyon and is now a division of Empire Entertainment.
Lucious decided to revive the label and use it to sign and promote artists from the street, and launched the label using the talent of Gutter Life's first and foremost artist, Freda Gatz.
Known members/artists/employees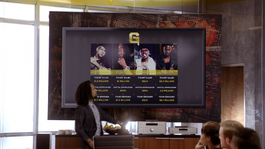 Ad blocker interference detected!
Wikia is a free-to-use site that makes money from advertising. We have a modified experience for viewers using ad blockers

Wikia is not accessible if you've made further modifications. Remove the custom ad blocker rule(s) and the page will load as expected.