DeRay Davis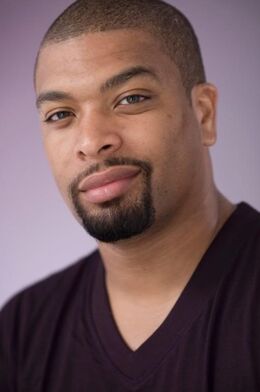 Biographical Information
Professional Information
Antwan DeRay Davis is an American stand-up comedian and actor. DeRay began his career in comedy clubs. Shortly after moving to Los Angeles, He won the Comedy Central Laugh Riots Competition and was a standout on the Cedric the Entertainer Tour. Best known for his role as Ray-Ray the Hustle Guy in Barbershop and Barbershop 2: Back in Business, Davis has also appeared in other films, including Semi-Pro and 21 Jump Street. Davis' television roles and appearances have included programs such as Reno 911, BET's ComicView, MTV's Nick Cannon's Wild 'N Out and Short Circuitz, MTV2's Hip Hop Squares and HBO's Entourage. In 2014, Davis began hosting his first game show, Mind of a Man, on GSN.
He portrayed Jermel in the FOX television series, Empire.
External Links
Ad blocker interference detected!
Wikia is a free-to-use site that makes money from advertising. We have a modified experience for viewers using ad blockers

Wikia is not accessible if you've made further modifications. Remove the custom ad blocker rule(s) and the page will load as expected.