Damon Gupton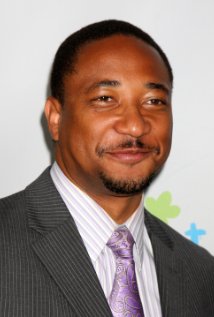 Biographical Information
Professional Information
Damon Gupton is an American actor and conductor. He appears as Detective Calvin Walker in the FOX television series, Empire. He has appeared in many different television series such as Law and Order and Conviction, and appeared in films such as The Last Airbender and the new film, Whiplash.
Early Life and Career
Gupton was born in Detroit, Michigan. He recieved his Bachelor's Degree of Music Education at the University of Michigan. He studied conducting at the Aspen Music Festival. He also graduated from The Drama Division of the Julliard School. He conducted for the Houston Symphony for the years of 2004 and 2005, and Gupton has conducted for the Kansas City Symphony from 2006-2008. He began his acting career in television series such as Law and Order, Law and Order: Criminal Intent, Deadline, and Conviction. [1]
External Links
Ad blocker interference detected!
Wikia is a free-to-use site that makes money from advertising. We have a modified experience for viewers using ad blockers

Wikia is not accessible if you've made further modifications. Remove the custom ad blocker rule(s) and the page will load as expected.